The posts are comin' in hot!
Alright, not really.  All week I've been writing posts in my brain, just haven't been able to put them to "paper".  My brain is a bit mushy this week.
Anyway, the title – "#cloneAmy".  I referenced this version of me before but here is a bit of a refresher:  #cloneAmy is my clone (fairly obvious) who accomplishes things that I would normally put off.  Essentially, "she" is the non-ADHD/more organized version of me.  So, #cloneAmy had some shiny moments already this week.  Working out on Monday – which I already mentioned.  Important to celebrate since it was a) Monday b) there was some actual foresight involved c) no procrastinating.  Well done #cloneAmy.
Tuesday (also St. Pat's), #cloneAmy had a couple of other highlights.  I had some low points, which I will refrain from boring you with, so when #cloneAmy stepped up to the plate it was welcomed.  First off, reduced my carbon footprint by picking up some needed trip items while already out at my chiro appt.  Second, made a righteous to-do list.  Lately, I've faltered with keeping my to-do lists up to date.  This wreaks havoc on my productivity considering my aforementioned ADHD so I have to remember to pull it together when I start getting all cocky.  Anyway, to-do list made and items crossed off.  Third, I caved when I came home and was resting on the couch…
You guessed it – #cloneAmy came through and did some laundry!
Once again, this foresight was necessary as two realizations hit: 1) I have to work late on Thursday night – until approximately 8 pm.  2) my flight LEAVES at 5:55 am on Friday morning, from an airport about one hour away.  3) We need to leave here right around 3:30 – 3:45 am so a wake up call of 2:15 am.
Seriously, regular Amy would not have put these two things together until much later in the game.  Monday, I pulled up my itinerary (another complete anomaly – I once started driving to the wrong airport because I hadn't checked it.  Then last summer, I mixed up my departure time by a 1/2 hour – oopsie!) because I was foggy on the whole airplane take off time and my heart skipped a beat.  I started all of the calculating and my heart skipped a few more beats.  So, while I wanted to come home and do nothing Tuesday night, #cloneAmy was smart and two loads of laundry are now finished.
Last night I completed my packing list and started an epic fashion show – party of me.  I tried on everything I planned on wearing down there.  Very wise #cloneAmy.  I found a bunch of things in the packing pile that were not vacation friendly (gotta leave room for some bloat) not to mention I vaguely remembered it was going to be warm.  I checked and it's going to be quite a bit warmer than anticipated – more items in the do not take pile!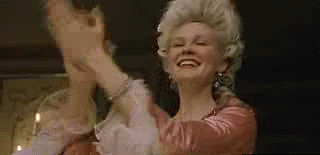 Don't you worry – I just finished solidifying Simon's care taking plans so #cloneAmy isn't going to go all Skynet on everyone.  I'm fairly proud of #cloneAmy – me, at this point and just need to pull this all together.  A trip to the store for last minute items, gassing up the ol' VW, picking up meds and putting the packables in the suitcase.  Oh and sleep.  Hmmm… seems like a lot more now that I type it out… insert some panic…